Travel plan: These places in India have a view like abroad, travel with family or friends for less money
India is a country rich in natural landscapes. From here mountains, rivers, waterfalls towards the sea, beaches and very picturesque views can be seen. If your budget is not to travel abroad, there is no need to think at all. You will get to see such beautiful sights in all parts of India that you will feel like you are abroad. From himachal pradesh to kashmir and many parts of the south, there are places that look exactly like foreign tourist destinations. So, if you want to visit such places with your family on a low budget, where you can have a view like abroad, then visit these places.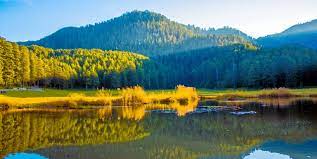 Visit Khajjar Everyone must have heard of the beauty of Switzerland. But not everyone has the budget to go to Switzerland. But there is no need to be disappointed. There are many such places in India that will make you look like the beautiful landscapes of Switzerland. If you want to see the beautiful natural landscape of Switzerland, visit Khajjar of Himachal Pradesh. The scenic views here look exactly like Switzerland.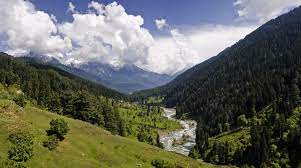 Cashmere Cashmere has been called heaven on earth. At the same time, the landscape here is as beautiful as Switzerland. The snow-capped mountains of Gulmarg resemble the beautiful landscapes of Switzerland. To visit these places of India, you won't have to spend as much as an overseas trip and you will also get to see some very beautiful sights.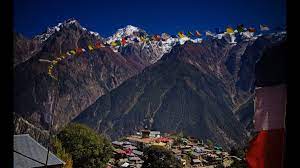 Market Every corner of the hilly state of himachal pradesh is very beautiful. The glimpse of every city here will be seen no less than a foreign land. The Rolling Hills of Scotland and the district of Mandi have the same landscape. If you wish, you can catch the sight of a beautiful country like Scotland in your own country with a small budget.
the auli go skiing on the peaks of the snow-capped mountains of Alaska. If you can't make a budget for traveling abroad. So move to auli in Uttarakhand. You will enjoy skiing here no less than in Alaska.
Valley of Flowers Visit the famous Valley of Flowers in Uttarakhand. Because a similar view of this beautiful view from India is found in Antelope Valley in the United States. So if you want to see the valley of flowers, you can see it in India on a very cheap trip from the USA.
If you don't have the budget to see the tea gardens of Malaysia, then definitely go to Munnar in Kerala India. Be sure to drink tea from the tea gardens here.