Quiet start to the weekend
After an active weekend, the day was much calmer with mostly sunny skies. It was chilly, however, as temperatures hit the teens. We will see an increase in cloud cover overnight with rising temperatures at daybreak.
very sweet sunday
Windy southerly winds will bring warmth on Sunday before a cold front approaches. High temperatures will be in the upper 40s under mostly sunny to partly cloudy skies.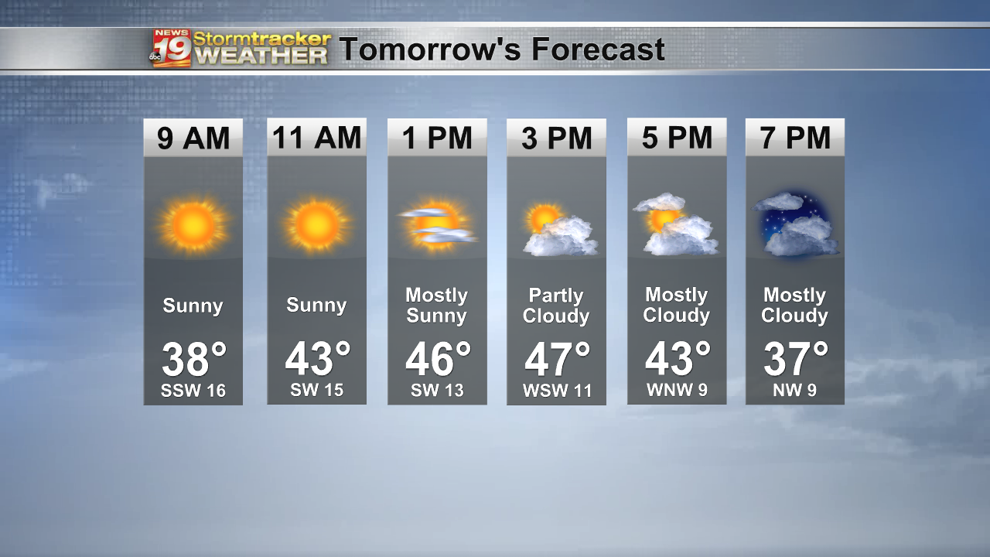 Looming winter storm
A slow-moving storm system will arrive Monday with snow showers during the morning changing to a mix of freezing rain and snow south of I-90 later in the day. With the snow comes the return of cooler temperatures to the region, with highs in the twenties.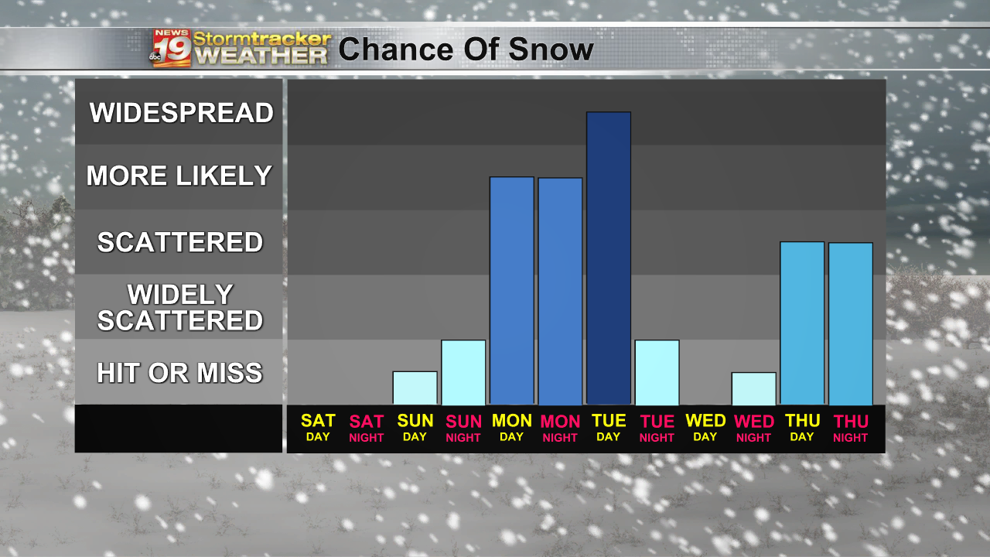 Moisture continues to pour into the Coulee area on Tuesday, with cooler air, allowing areas south of I-90 to see all the snow. Things wrap up Tuesday night, with cold air expected to linger. We'll be fine-tuning the details as we get closer to the event.
Follow the forecast on WXOW; on our television news, online on our website, Weather | www.wxow.comand using our WXOW weather app!
Have a nice day!
-Stormtracker 19 Meteorologist Miller Hyatt