Winter hiking can be intimidating if you haven't, but it can be as enjoyable as a summer outing if you prepare for it. The key? Planning, equipment and good company! On Monday, after a weekend of Christmas festivities, my son David, his wife Amanda, and their two dogs, Marcy and Lincoln, headed to New York City for a hike on Poke-O-Moonshine Mountain. I had a game in the evening and it was press day so I knew we would need something that would get me out and back quickly; this hike was the perfect outing.
There are lots of little mountains in the Adirondacks. When I think of backpacking New York I think of the High Peaks, but many hikes don't require full crampons and years of winter hiking experience. And if you're going for a hike with dogs, it's nice to find a place you know they can go without having to deal with ice and high winds.
Poke-O-Moonshine Mountain sits just off the freeway in Lewis, NY, and although this is a very popular summer hike, the crowds dissipate when the leaves fall. This hike is just short and gentle enough that there is still a lot of traffic in the winter, so if you'd rather not spend a lot of time figuring out a route, great! Even after the fresh snow the blue trail was well marked and we followed it easily on our way to the top.
Two trails lead to the top of Poke-O-Moonshine; we chose the Observer's Trail, which gave us a longer outing and a smoother climb. The trail passed through two streams (dogs love it), two ponds, a lean-to, and the remains of the observer's cabin. We took a detour through a magnificent belvedere which gave us a view of the valley below.
Who doesn't love a fire tower? The slender summit of Poke-O-Moonshine usually gives hikers a breathtaking view of the high peaks of the Adirondacks, and for those not afraid of heights, the fire tower would give a 360 degree view that includes Lake Champlain. and the Green Mountains, around I hear. When we reached the top, the clouds limited our view of the valley below. A trip to the tower required removing our microspikes, and honestly knowing that I would be freezing my hands to see gray clouds wasn't all that appealing. Yet just knowing there is a fire tower at the top always makes a lower elevation hike more fun.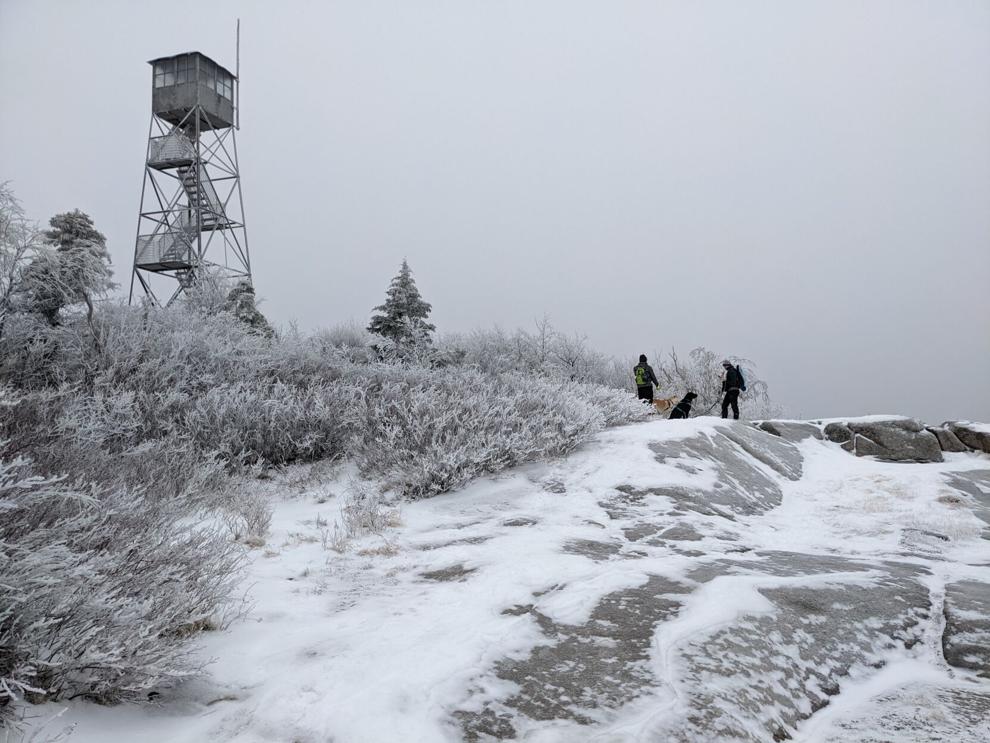 Winter brings a unique beauty to the trails, even on a cloudy day. For those who have read my column, you know that I am a shameless hunting dog, but cloudy days are a bit easier for me to swallow in winter. It's hard not to take advantage of the fresh snow and frosty branches, and when you get above the treeline or out into the open and see the frosted trees below and around you, you don't. can't help but gaze in wonder.