With temperatures predicted to be over 100 degrees this week, who isn't looking for a way to cool off? From our restaurant editors and taste testers, here's a selection of Athens sources for cool treats.
Andy's ice cream
This chain's rich creamy custard is served in hearty scoops. At his Location in Athens on West Broad Streetyou can order cones, cups and sundaes, or opt for the signature "Concrete", pastry cream mixed with toppings.
Condor Chocolates
In addition to chocolate bars and truffles, the Five Points and downtown locations from this Athens-based chocolate company serves up rich ice cream. Cover it with crumbled biscotti or cocoa nibs for a gourmet experience. Or opt for a creamy shake with whipped cream on top.
four fat cows
This Baxter Street ice cream shop has a wide menu of flavors, including the coffee and caramel brownie and the blueberry cobbler.
Hodgson's Pharmacy
This Five Points Pharmacy, which has been serving Athens since the 1950s, operates a tiny soda fountain with drinks and treats. The menu includes fresh lemonade, malts, floats, old-fashioned sundaes, and hand-dipped ice cream.
The Michoacana Antojitos Mexicanos
This ice cream parlor on Old Jefferson Road offers a wide range of Mexican desserts, including paletas – frozen fruit or dairy bars – and picadas frutas, chilled fruit cups and toppings. You will also find sundaes, cones, frozen bananas and specialties such as fruit and cream.
The Cool World of Lil' Ice Cream Dude
High school student Beau Shell has been selling frozen treats from carts and trucks since he was 8 years old. His vision became reality with the opening of this East side shop with shakes, sundaes and scoops. Customers also love the ice cream sandwiches and the floats.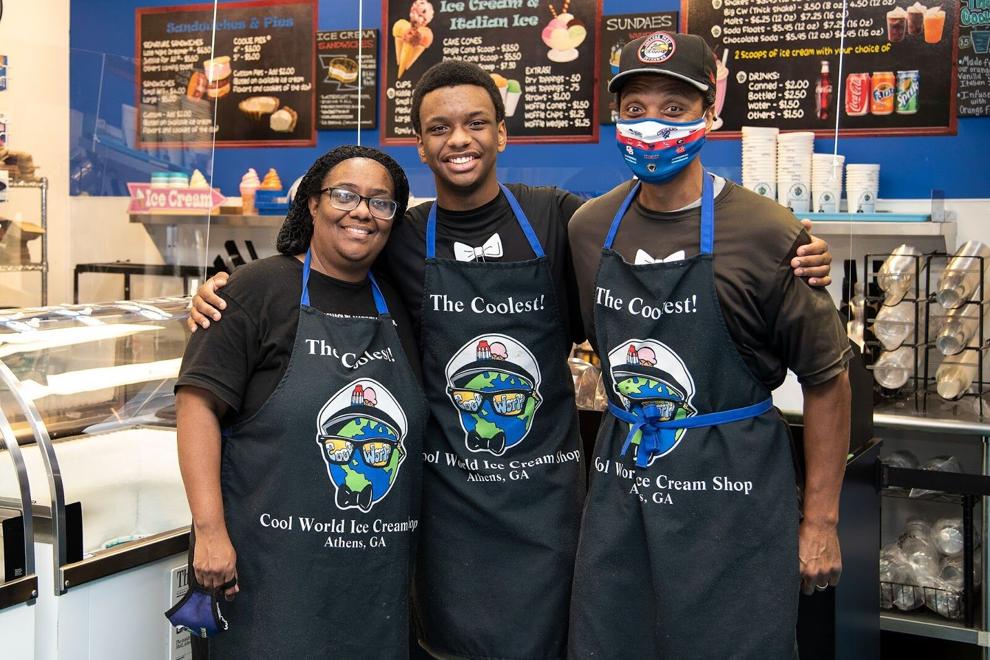 Pelican Snoballs
The Baxter Street location of this national chain is only open part of the year, making shaved ice cones a seasonal experience. Try a flavor like Pretty Princess (raisin and cotton candy) or mix up your own concoction.
vampire penguin
This downtown store sells shaved snow, desserts and "potions", in other words dessert drinks. There are plenty of fun flavors like green tea or watermelon to choose from. Most flavors are dairy free.